Test & Fix. Together we can save lives and limit radon exposure.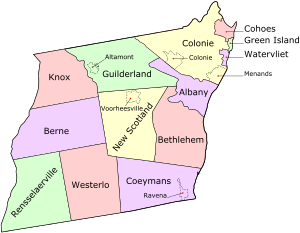 According to the New York State Department of Health, the pCi/L average in Albany county is 2.14. Out of a total of 2487 homes tested for radon in Albany County, 526 have failed radon tests with a 4.00 or higher using the EPA standards. As state and government entities raise awareness for health issues associated with Radon, mitigation systems are highly recommended for buildings over 4.0 PCI/L.
Our testing devices measure the rate of radioactive decay, not mass or volume of radon. Many areas in Albany County will test differently due to the various types of soil and bedrock. The only possible way to know if you have radon is to test for it as radon is inert and cannot be seen or smelled.
Although radon can come from landfills and other man-made situations, the majority of radon comes from the soil beneath us. Primarily from the area directly under and a few meters around buildings.
Testing your home or business can be very inexpensive.
There are many different testing methods you can choose from. Home centers around the country offer test kits ranging from $20, we suggest testing during the winter or spring months when radon levels are usually highest. We often urge homeowners to not rely on home inspector tests as the results are both a small sample (2-day test usually) and can easily be compromised in the sale of a home. We are believers that a homeowner that takes control and does testing themselves often delivers the most accurate results.
We do provide short-term and long-term certified testing if desired. Although at the price we need to charge we like to refer customers to a permanent digital tester that can be purchased on Amazon. Please see our radon testing page to see all the devices we approve.
If you are in need of a certified radon tester within Albany county, contact us today for your radon requirements.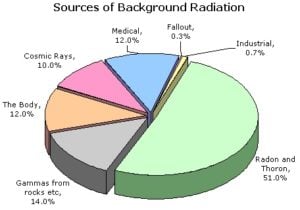 Radon levels fluctuate. Test your home in multiple seasons for the best results.
Follow the directions in your testing device thoroughly
Do not rely on a home inspector's test results when part of the sale/purchase of a home
Mitigation is often affordable and a permanent fix
We service Greene, Albany, Columbia, Ulster, Schoharie, Rensselaer, and Saratoga Counties
NYS DOH Measured Basement, First Floor Screening Radon Levels (November 2021)

County
Town/Village/City
Test Location
Homes Screened
Radon Concentration (pCi/L)
Total Homes
Average
GEO Mean
GEO Std Dev
Maximum
<4 pCi/L
≥4 & <20 pCi/L
>20 pCi/L
Report includes results from charcoal and soil detectors.

Only Basement, First Floor readings selected.

Only Screening readings selected.

ALBANY
ALBANY
Basement
621
1.87
1.20
2.47
53.80
563
56
2
ALBANY
ALBANY
1st Floor
205
1.03
0.46
3.12
24.80
195
9
1
ALBANY
BERNE
Basement
56
12.28
3.10
3.38
273.60
35
18
3
ALBANY
BERNE
1st Floor
81
1.70
0.90
3.30
18.20
74
7
0
ALBANY
BETHLEHEM
Basement
522
2.42
1.53
2.46
41.10
456
60
6
ALBANY
BETHLEHEM
1st Floor
108
1.31
0.88
2.60
12.10
107
1
0
ALBANY
COEYMANS
Basement
71
6.13
3.69
2.82
36.60
40
27
4
ALBANY
COEYMANS
1st Floor
28
2.55
1.11
3.67
21.40
23
4
1
ALBANY
COHOES
Basement
183
3.20
1.79
2.99
36.80
142
38
3
ALBANY
COHOES
1st Floor
128
1.25
0.60
3.28
18.60
119
9
0
ALBANY
COLONIE
Basement
554
3.56
1.83
3.05
57.90
434
109
11
ALBANY
COLONIE
1st Floor
209
1.60
0.73
3.09
27.50
196
10
3
ALBANY
GREEN ISLAND
Basement
7
6.94
4.52
2.92
18.90
3
4
0
ALBANY
GREEN ISLAND
1st Floor
3
0.97
0.78
2.16
1.90
3
0
0
ALBANY
GUILDERLAND
Basement
376
5.58
2.18
3.25
147.10
283
73
20
ALBANY
GUILDERLAND
1st Floor
557
1.20
0.45
3.39
34.90
528
24
5
ALBANY
KNOX
Basement
18
3.94
2.31
2.97
18.00
13
5
0
ALBANY
KNOX
1st Floor
5
1.16
0.71
3.02
3.40
5
0
0
ALBANY
NEW SCOTLAND
Basement
425
16.87
4.89
4.75
394.60
180
170
75
ALBANY
NEW SCOTLAND
1st Floor
202
6.39
2.18
4.52
89.80
133
56
13
ALBANY
RENSSELAERVILLE
Basement
24
2.81
1.94
2.74
8.30
18
6
0
ALBANY
RENSSELAERVILLE
1st Floor
13
1.87
1.11
2.95
6.80
11
2
0
ALBANY
WATERVLIET
Basement
105
3.67
2.37
2.77
25.50
74
30
1
ALBANY
WATERVLIET
1st Floor
90
1.46
0.76
2.94
15.60
83
7
0
ALBANY
WESTERLO
Basement
31
3.83
2.26
3.27
20.10
19
11
1
ALBANY
WESTERLO
1st Floor
12
2.89
1.43
2.93
18.90
11
1
0
Sources:
https://www.health.ny.gov/environmental/radiological/radon/radon.htm